Events
Five-year external review set for January 2018
A five-year external review of the Kansas State University's ICCM/NICKS Centers is taking place in January 2018. Department Head Dr. Hans Coetzee completed the 232-page external review document and sent it to reviewers in early January, and reviewers will be on site January 24-25 to tour facilities and meet with members of the faculty and staff.
---
A&P Department focuses on grantsmanship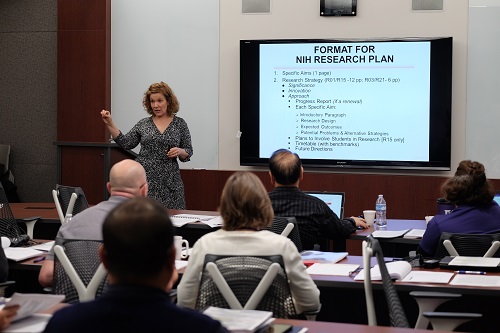 The Anatomy & Physiology Department's focus on improving grantsmanship continued Jan. 10 in Mosier Hall, when Dr. Lauren Broyles made her seminar presentation, "Write Winning Grant Proposals" to an audience of 23.
---
ICCM announces first KSU faculty cluster appointments
Dr. Jeffrey Comer comes to us from a postdoctoral position at the CNRS at the University de Lorraine in France. His research interests is molecular modeling at the interface of biology and nanotechnology. He holds a PhD in Physics from the University of Illinois. Click for seminar video
Dr. Victoriya Volkova was a research associate at Cornell University. Her research focus will be to apply quantitative epidemiological models to link drug pharmacokinetics and phamacodynamics to the problem of antimicrobial resistance in food animals. She holds a DVM from the Kharkov State Zooveterinary Academy in Ukraine and a PhD in epidemiology from Mississippi State University. Click for Seminar Video
---
John Doull Award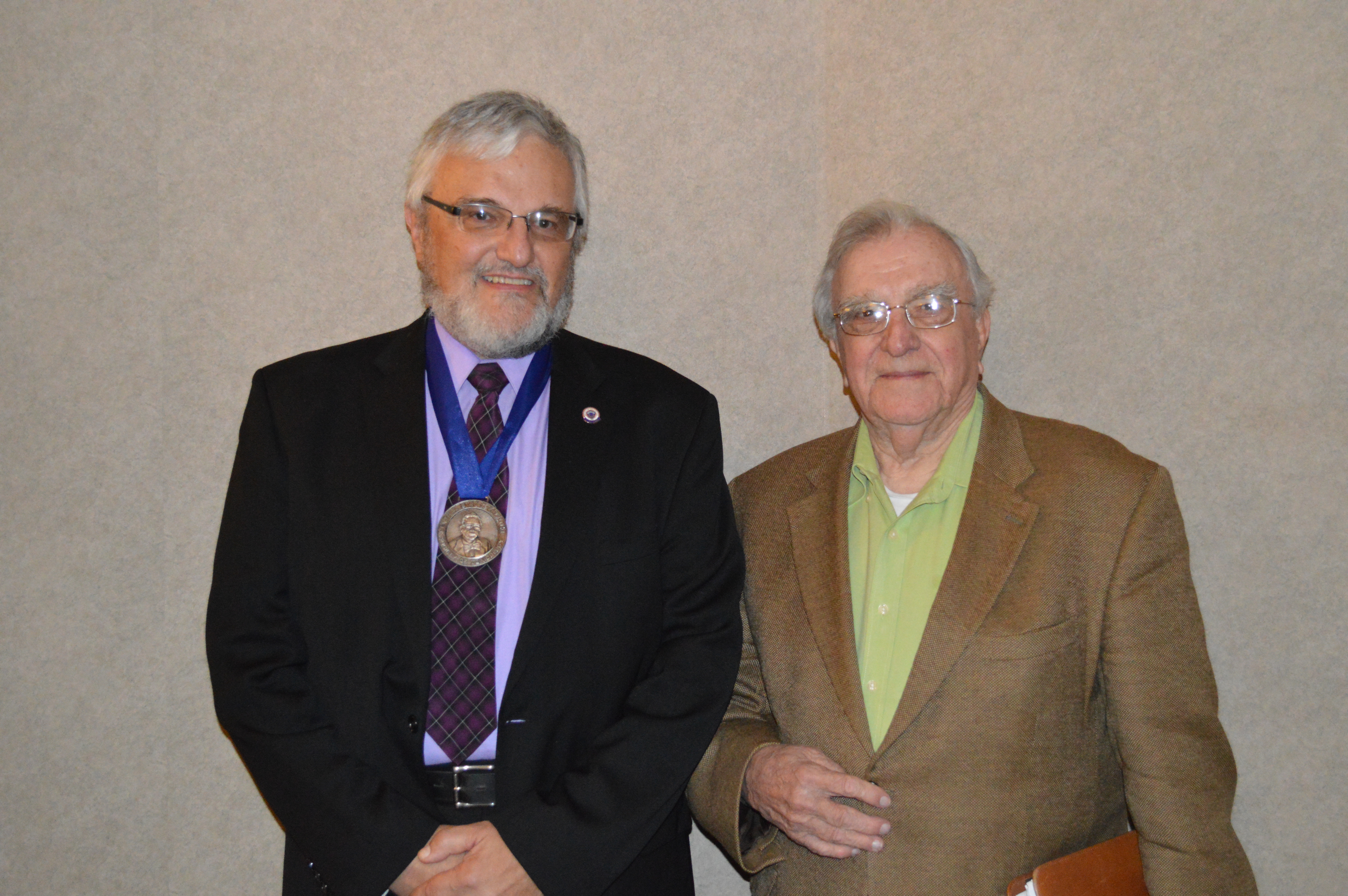 Dr. Jim Riviere was awarded "The John Doull Award" from the Central States Society of Toxicology in Kansas City last Friday Oct 17. This prestigious award is presented each year by the Central States Chapter of the Society of Toxicology to honor the contributions of an outstanding member to the discipline of toxicology. His lecture was entitled "Trials and Tribulations of Discovering Biologically-Relevant Quantitative Nanomaterial Models for Realistic Interspecies and In Vitro- In Vivo Extrapolations.