Dr. Yi-Hsien Cheng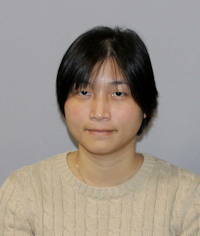 B.S., Soil and Environmental Sciences, National Chung Hsing University
Ph.D., Bioenvironmental Systems Engineering, National Taiwan University
Contact
Phone: 785-532-4940
Email: yhcheng1987@vet.k-state.edu
Research
My research interest is applying PBPK modeling and risk assessment to nanoparticles (NPs) and potentially hazardous environmental chemicals. Current research focuses on internal dose characterization via PBPK modeling for gold NPs in various species.
Publications
Cheng YH, Lin YJ, You SH, Yang YF, How CM, Tseng YT,Chen WY, Liao CM* (2016) Assessing exposure risks for freshwater tilapia species posed by mercury and methylmercury. Ecotoxicology 25(6): 1181–1193.
Cheng YH, Wang CH, You SH, Hsieh NH, Chen WY, Chio CP, Liao CM* (2016) Assessing coughing-induced influenza droplet transmission and implications for infection risk control. Epidemiology and Infection 144(2): 333-345.
Fu KY, Cheng YH, Chio CP, Liao CM* (2016) Probabilistic integrated risk assessment of human exposure risk to environmental bisphenol A pollution sources. Environmental Science and Pollution Research 23(19): 19897–19910.
Cheng YH, Liao CM* (2013) Modeling control measure effects to reduce indoor transmission of pandemic H1N1 2009 virus. Building and Environment 63: 11–19.
Cheng YH, Liao CM* (2012) BMI-based approach reveals direct impact of metal dust exposure on influenza associated-lung function decrement risk in smelters. Journal of Hazardous Materials 235-236: 210-217.